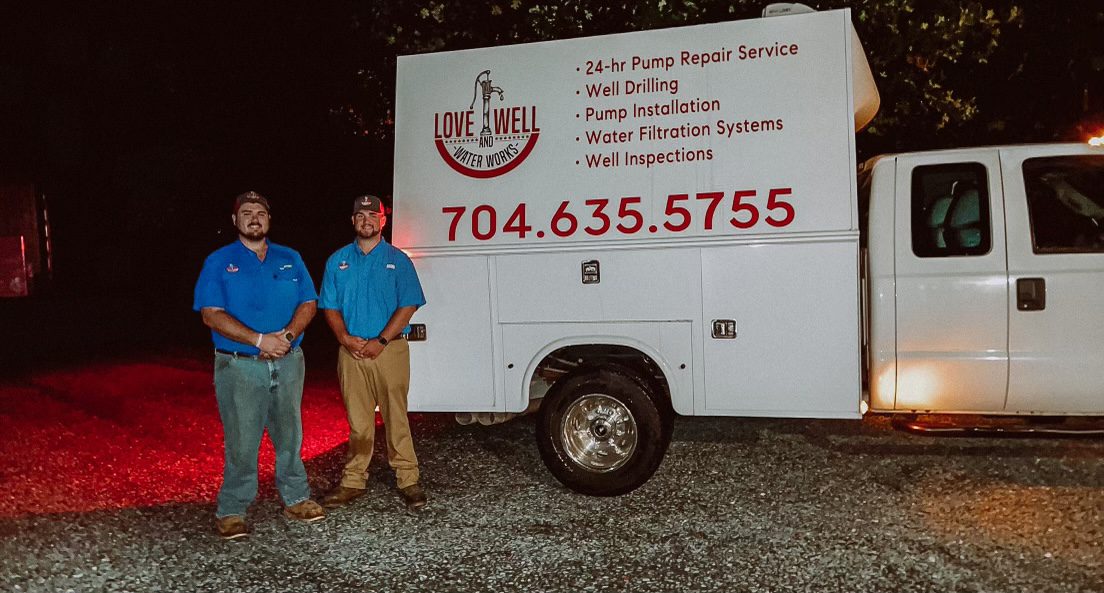 Local Emergency Well Pump Repair
A pump repair is required more often than you think. Imagine entering the shower first thing in the morning, only to discover that you have no water. The cheapest source of potable water is a well. Having a well in your home ensures that you and your family will never be without water for drinking, bathing, doing laundry, etc. However, for the well to work properly, a professional well pump service near me must do routine maintenance on the well pump.
Services for Well Pump Repair and Maintenance
We've indicated that we specialize in the installation of well pumps, but that's not all we do. We offer well pump repair and maintenance services at Love Well & Water Works, LLC. From the time we install or repair your well pump until the end of time, we provide the services you require to guarantee that it functions well.
Even the highest-quality wells and pumps require periodic maintenance to maintain optimal operation and to extend the system's lifespan. Get the most out of your investment with Love Well's maintenance and water well repair services. Pumps and pressure tanks normally last between ten and fifteen years.
Certified service technicians for submersible pumps
Our highly skilled experts can replace any submersible or jet pump, as well as any pressure tank type. Whether your water pump is producing significant issues or your well pump isn't functioning as it should, we are the company to contact for replacement assistance.
From low water pressure to having no water at all, as well as other concerns, we are capable of addressing problems of all sizes. Call us now for well pump repair, replacement, maintenance, and installation.
Contact us today for a free estimate on our professional well pump servicing near me!